Youth Health Service Corps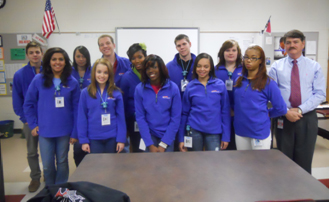 Youth Health Service Corps (YHSC) is part of a national program that allows students to increase knowledge of healthcare issues, to foster their interest in health careers, and to become involved in their local community. The Wake AHEC YHSC is currently offered at individual high schools. High school students attend volunteer training and then complete service learning projects that relate to vulnerable populations in the community. Students learn about vulnerable populations, like the homeless and those suffering from hunger, and then volunteer with agencies that provide services to these and other underserved groups. Students may serve food at local food pantries and soup kitchens, teach elementary school students about good nutrition, or volunteer with healthcare organizations, such as long term care centers, volunteer clinics, or hospitals. If you are interested in bringing YHSC to your high school, contact Heather Schafer at hschafer@wakeahec.org.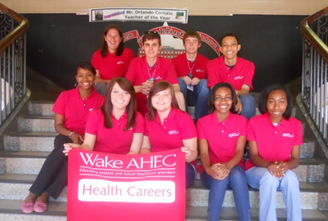 Add your name to the health careers mailing list to receive more information about Wake AHEC Health Careers activities.