NC AHEC Scholars Program at Wake AHEC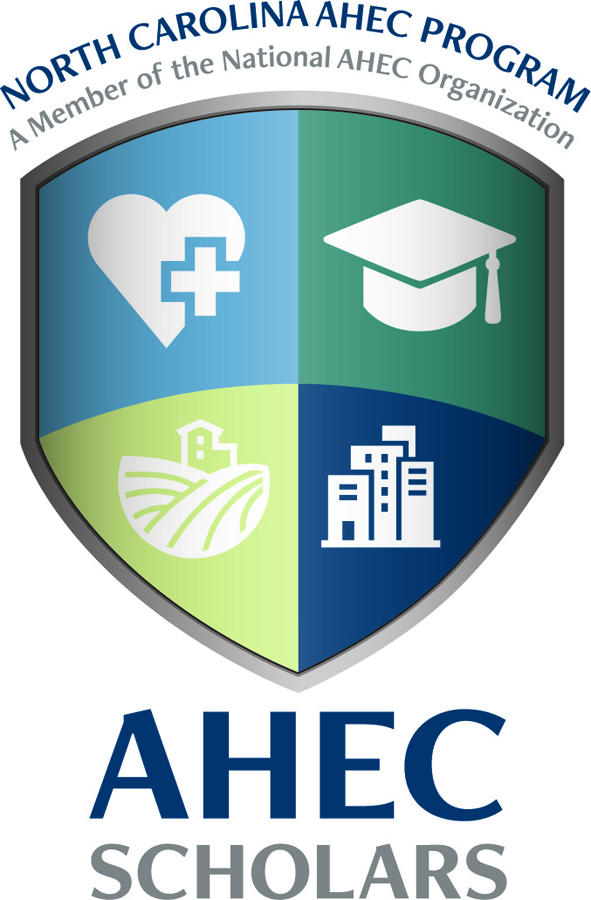 Selected applicants participate in a two-year educational program and may receive an $2000 travel expense subsidy ($1000 per year, subject to academic or institutional approval). Each AHEC Scholar will receive a NC AHEC Scholars Certificate, setting them apart from other students in an increasingly competitive environment. Selected scholars will meet students and faculty from other schools and across the region and state. They will also have the chance to meet leaders in health care and make connections with other participants, creating an invaluable network for their future careers.
With an emphasis on individuals from underrepresented minority populations and/or from disadvantaged/rural backgrounds, as well as first-generation college students, the NC AHEC Scholars Program aims to improve the diversity and distribution of all health professions and to support health systems transformation across the state. Each class of NC AHEC Scholars represents a variety of health professions and institutions from every region of North Carolina.
The NC AHEC Scholars Program is one of 49 programs in the country supported, in part, by the Health Resources and Services Administration (HRSA).
Program Eligibility
NC AHEC Scholars must:
be enrolled in a college-level health professions education training program in North Carolina that is a minimum of 2 years in duration.
have reliable access to Wi-Fi,
have reliable transportation, and
be eligible to work inside the United States.
How To Apply
Instructions:
Download and save the 2022 AHEC Scholars Application.
Open the application, fill it out and save it so that it can be emailed as an attachment with the other materials listed below.

A completed application will include the following materials:
AHEC Scholars Application
2 Letters of Recommendation
Transcript
All documents must be submitted as a PDF or Word document.
Email the completed application to hschafer@wakeahec.org.
Application deadline: September 16, 2022
Requirements
Each NC AHEC Scholar must:
be committed to the program for a total of two years,
complete 40 hours of didactic training each year of the program, and
complete 40 hours of experiential training each year of the program.