Practice Support Services
Wake AHEC Practice Support Services has assisted over 260 practices since 2010 with services to help create a profitable and productive healthcare practice while achieving better patient outcomes and a higher level of patient satisfaction. We offer direct, individualized, on-site services to primary and specialty care practices that seek to pursue proven, practice-based strategies to improve care delivery and achieve success in value-based payment initiatives.
Our Partners
Provider Transition to Medicaid Managed Care
NC AHEC has partnered with the North Carolina Department of Health and Human Services and Division of Health Benefits to help transition healthcare providers to Medicaid Managed Care. We are providing on-site comprehensive Medicaid Managed Care education and assistance to healthcare providers across the state. More information and resources are also available on the NC Medicaid playbook website for providers.

The North Carolina Department of Health and Human Services Division of Health Benefits and North Carolina AHEC are offering two monthly evening webinar series to help prepare providers, practice managers, and quality managers for Medicaid Managed Care going live on July 1, 2021. Registration information is available here.

The Medicaid Managed Care webinar series on the Advanced Medical Home (AMH) program will provide Medicaid primary care practice staff and clinicians with more information on North Carolina's AMH model and how to function at the highest AMH Tier possible when Medicaid Managed Care goes live in July 2021.

NC HealthConnex
NC AHEC has also partnered with NC HIEA to provide NC HealthConnex training. NC HealthConnex is the state designated health information exchange that will enable you to more effectively manage population health and clinical outcomes. With NC HealthConnex, you can access your patients' comprehensive records across multiple providers and review labs, diagnostics, history, allergies, medications, and more. You can eliminate duplicative testing, make more efficient and accurate diagnoses, and improve coordination across all levels of care. Request Training by submitting this form.
More information and resources are available on the NC HIEA and NC AHEC partnership webpage.
NC HIEA and NC AHEC are offering a library of virtual training modules to orient providers to NC HealthConnex. Providers can register for a series of video trainings, each providing an orientation to the features and services available at no cost. In the midst of a pandemic, these modules offer a stress-free method of receiving training and staying up-to-date on all applications within NC HealthConnex. You may register for the trainings on the NC HIEA and NC AHEC partnership webpage.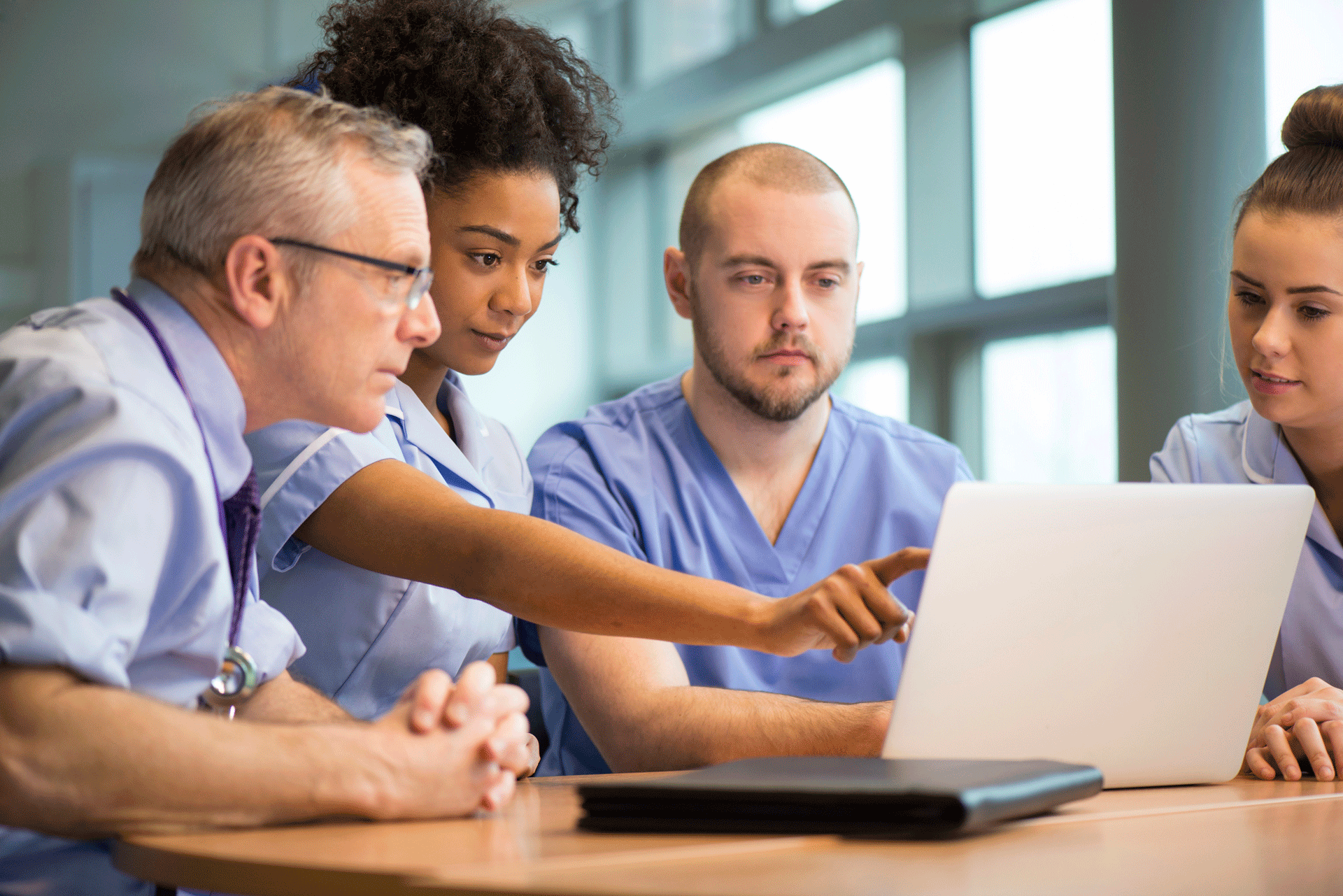 Wake AHEC Practice Support Offers Coaching in:

Promoting Interoperability Program (EHR Incentive Program/Meaningful Use)
Selection, Implementation and Optimization of your certified Electronic Health Record (EHR)
Education and Guidance on Promoting Interoperability Program year eligibility, requirements and possible incentive payments
Training on how to best utilize your EHR as a tool to improve care, patient satisfaction and care delivery
Quality Payment Program-Merit-Based Incentive Payment System (MIPS)
Review of eligibility requirements and scoring methodologies
Selection, Implementation and Optimization of your certified Electronic Health Record (EHR)
Individualized support and guidance on the current year measures around quality, promoting interoperability, improvement activities and cost
Review and coaching to improve clinical quality measures and promoting interoperability objectives for optimal scoring
Assistance in selection of improvement activities to meet your needs and decrease documentation burden
Benefits from Achieving Programs:
May receive incentive payments, if qualified
Provides a stepping stone to future Clinical Quality Initiatives and higher reimbursement rates
May receive preferred provider and referral status from healthcare organizations and insurance companies
Allows quicker and more efficient sharing of patient information and care status
Leads to better patient outcomes and a higher level of provider and patient satisfaction
Quality Improvement/Practice Transformation

Wake AHEC Practice Support is committed to supporting primary care practices, and recognizes the vital role they play in the health of our region. We understand the challenges practices face as government and private payors shift from fee-based to value-based reimbursement. We offer free practice facilitation to collaborate with practices and improve strategies in one or more of the following focus areas:
Access

Enhanced Access to Care
Optimized Patient Visits
Patient Empanelment
Care Coordination

High Risk Patient Management
Transitions of Care Management
Optimal Use of Health Information Technology
Population Management
Optimization of EHR and Practice Management
Team Based Relationships
Team Member Roles
Team Training
Standardized Practices
Quality Improvement
Pulling and Understanding Quality Measure Reports
Completing PDSA Cycles
Understanding Improvement Methodologies
Evidence Based Care
Use of Comprehensive Guidelines-Based Data for Clinical Decision Making
EHR and Work Flow Optimization
Patient and Family Engagement
Shared Decision Making
Measuring Physical and Behavioral Health Outcomes
Collecting and Incorporating Patient and Family Feedback
Effective Communication
Additional Resources and Training