Wake AHEC offers a broad range of educational and outreach services in support of quality and practice improvement initiatives.
Practice Support Services
Wake AHEC Practice Support Services has assisted 124 practices and 398 providers attest for over $5.4 million dollars in federal incentive payments. We provide services to help you create a profitable and productive healthcare practice while achieving better patient outcomes and a higher level of patient satisfaction.
Meaningful Use (MU) Stage 1 is where it all begins and lays the cornerstone to build your future healthcare practice. Avoid the Medicare penalties, which began in 2015! Those providers and practices that qualify may receive incentive payments from Medicare or Medicaid.
For those who have met Meaningful Use Stage 1, now is the time to build upon your achievement with Meaningful Use Stage 2 and various Clinical Quality Initiatives. Not only will you avoid the Medicare penalties, but you will also open the door to higher reimbursement rates.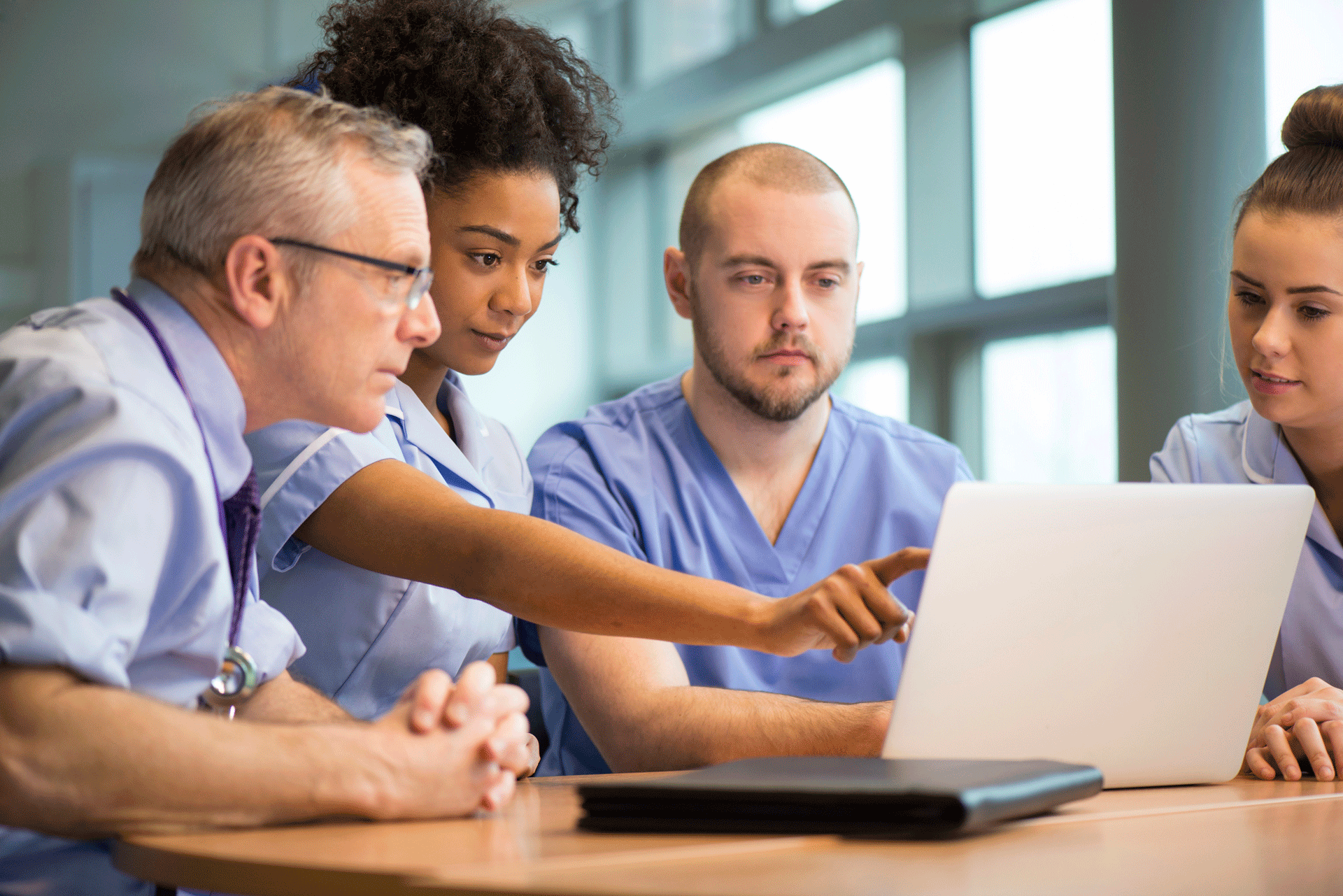 Benefits from achieving Meaningful Use:
May receive incentive payments, if qualified, and avoid the associated penalties from Medicare.
Provides a stepping stone to future Clinical Quality Initiatives and higher reimbursement rates.
May receive preferred provider and referral status from healthcare organizations and insurance companies.
Allows quicker and more efficient sharing of patient information and care status.
Leads to better patient outcomes and a higher level of provider and patient satisfaction.
Services available to PRIMARY and SPECIALTY CARE PRACTICES with one or more providers:
Provide education, definitions and resources to understand MU Stages 1 and 2
Assist in the selection of an Electronic Health Record (EHR) vendor and review of contract
Complete gap analysis and workflow
Verify collection of data and reports
Prepare providers and practices to demonstrate MU with their EHR
Assist with CMS registration and CMS attestation
Assist with new providers reaching MU
Provide quarterly review of MU reports
Assist providers in meeting MU Stage 2
Assist with meeting and reporting various Clinical Quality Measures (CQMs)
Important Announcement:
Working with Wake AHEC to meet Meaningful Use? Why not get paid? The NC Medicaid EHR Incentive Program gives providers the chance to earn $63,750 over six years if they are using their EHR to meet Meaningful Use. There are resources available to help you attest for a payment. We have attestation guides to walk you through the process step by step, FAQs built up from years of provider questions, webinars to bring it all to life and a dedicated help desk to answer questions that the resources don't address. The last year to start participating is 2016, so if you have a certified EHR, see 30% Medicaid patients and are an eligible provider type, now is the time to get started. Visit the NC Division of Medical Assistance website for more information!
Information, Training and Webinars
Recognition Programs

CMS: Medicare Quality Reporting Programs Modules now available on YouTube
https://www.cms.gov/Outreach-and-Education/Outreach/NPC/NPC-Video-Presentations.html

Blue Cross Blue Shield of North Carolina's Blue Quality Physician Program (BQPP) http://www.bcbsnc.com/content/providers/bqpp/bqpp2016/index.htm

EHR Incentive Programs (including Meaningful Use)
http://www.cms.gov/Regulations-and-Guidance/Legislation/EHRIncentivePrograms/index.html

Medicare Shared Savings Program
http://www.cms.gov/Medicare/Medicare-Fee-for-Service-Payment/sharedsavingsprogram/index.html

Patient-Centered Medical Home (PCMH)

Patient-Centered Specialty Practice (PCSP)
http://www.ncqa.org/Programs/Recognition/Practices/PatientCenteredSpecialtyPracticePCSP.aspx

Physician Quality Reporting System (PQRS)
http://www.cms.gov/Medicare/Quality-Initiatives-Patient-Assessment-Instruments/PQRS/index.html
Clinical Support Topics

Health Insurance Portability and Accountability Act (HIPAA)
http://www.hhs.gov/ocr/privacy/hipaa/understanding/index.html

International Classification of Disease tenth revision (ICD-10)

ONC Resource Repository
http://www.healthit.gov/providers-professionals/implementation-resources
QI Resources and Methodologies

Institute for Healthcare Improvement (IHI)
http://www.ihi.org/Pages/default.aspx

IHI Model for Improvement
http://www.ihi.org/resources/Pages/HowtoImprove/default.aspx

Lean Six Sigma
http://www.qimacros.com/training/lean-six-sigma-for-healthcare-webinar/

Quality Improvement Methodology
http://www.hrsa.gov/quality/toolbox/methodology/index.html