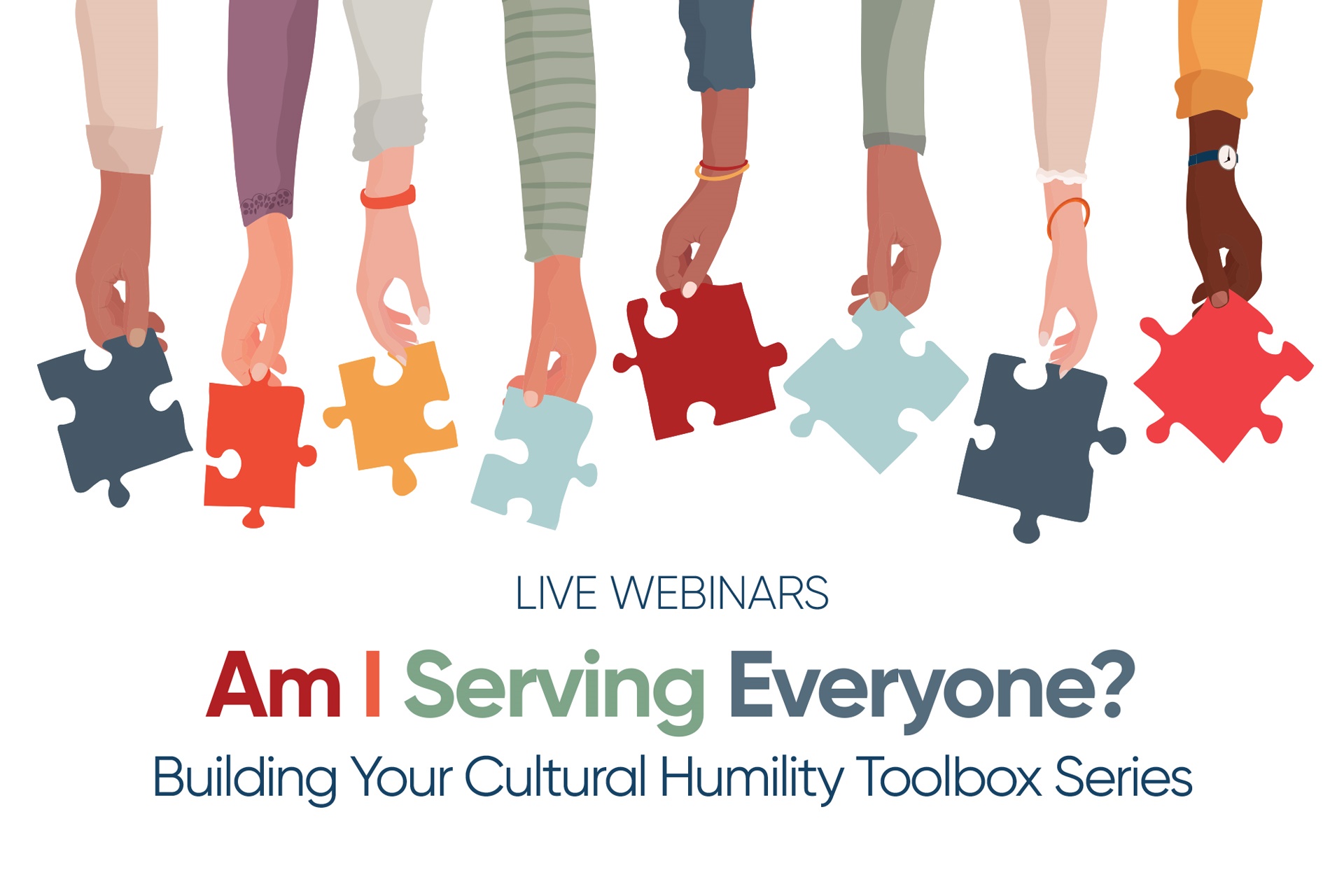 This Cultural Humility series which consist of eight different educational activities that will analyze implicit bias, intersectionality and cultural factors that affect patient care. The goal is to deepen the health care professional's understanding of cultural humility and offer practical ways to explore the social and cultural realities of the individuals served. Strategies and resources will be shared to support diverse communities and affinity groups such as Muslims, LGBTQ, Latinx, African Americans, Asian Americans and Women with Autism. Participants will be challenged to move beyond recognizing cultural differences to valuing the importance of seeing others' viewpoints, learning from patient experiences in an effort to gain perspectives that will cultivate person-centered care.


Click Here For More Information
The following are links to the registraton for each webinar.